Community Media Day: Open Mic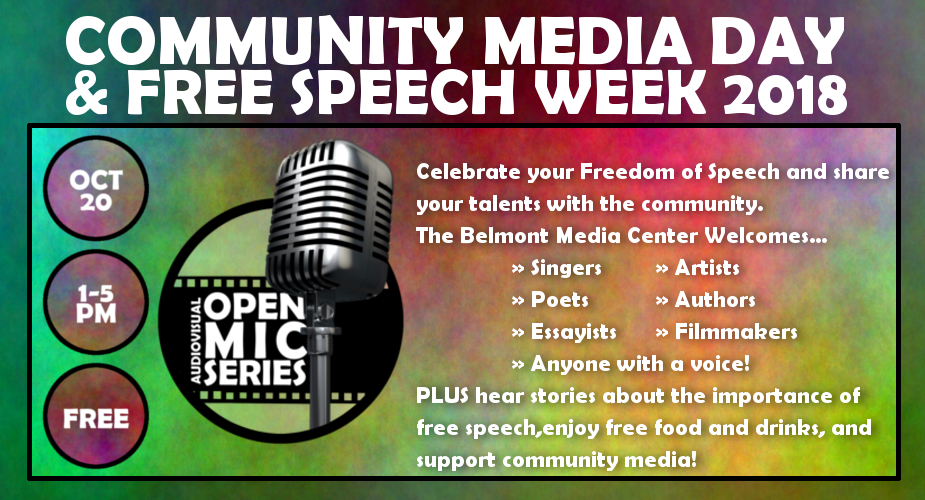 October 20th is recognized as Community Media Day, followed by Free Speech Week on October 22nd - 26th.
Commemorate both on Saturday, October 20, from 1pm to 5pm in our first AudioVisual Open Mic!  We welcome not only musical performers, but also poets, politicians, mediamakers, artists, and people with something to say! Be a video volunteer on the TV crew and learn how you can help preserve community media in Belmont.  So . . . come to BMC in Waverly Square to help celebrate your community media center and exercise your freedom of speech.
Spend part of your Saturday afternoon at this open mic and open house enjoying the music and speakers, and partaking of the free food & drinks that we will have on hand provided by local establishments and bump into new and old friends.
Interested? Head to our SIGN UP FORM to reserve a spot or RSVP as a guest!
Got questions or need more info? Call (617) 484-2443 or send an email to Jeremy Meserve.
BMC is located in Waverley Square, 9 Lexington Street in Belmont, Massachusetts.