PSA Weekend 2016
Thursday, September 15, 2016 - 4:30pm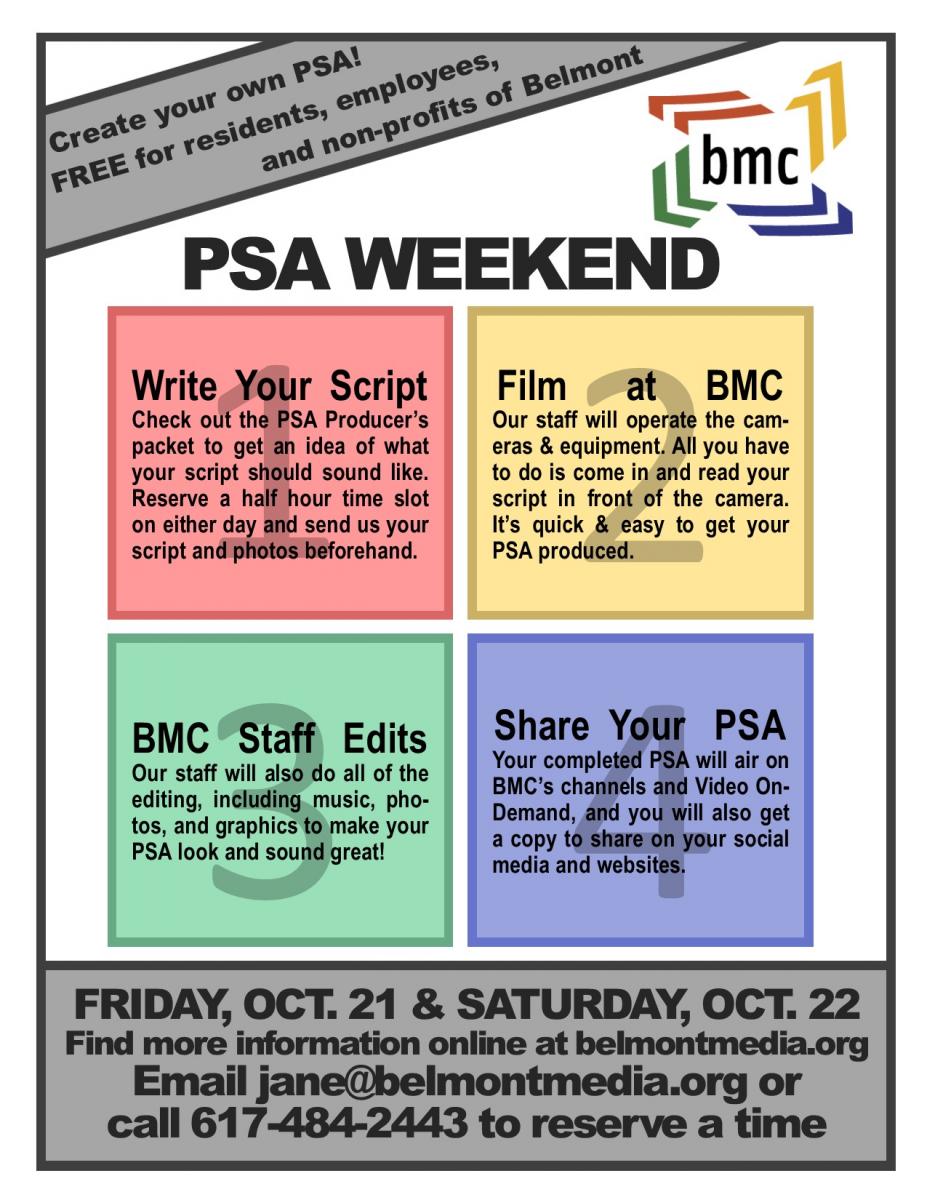 BMC will be hosting a FREE PSA weekend on Friday, October 21st, and Saturday, October 22nd.
If you are a resident or employee of Belmont, or are involved with an organization or committee in town, this is a great opportunity to produce a PSA with the help of our staff.
Create a Public Service Announcement script about a(n) event(s) in town, a community organization, an important cause, townwide notices, or anything you feel should be public information. If you need help, our staff is happy to review your script, and you can see a sample script in the Producers' Packet.
Reserve a half hour time slot on either day and send us your script and photos in advance. Come in for your time slot and read your script in front of the camera.
IT'S THAT SIMPLE! Our staff will operate the cameras & equipment, and will edit your video. We will air your PSA on our channels, and you get a copy to share on your website and social media.
Come in and see how easy it is! Contact jane@belmontmedia.org or 617-484-2443 for more information, or to reserve your time slot!
Fri, 10/21/2016 - 12:00am

to

Sat, 10/22/2016 - 12:00am