2022 Belmont Martin Luther King, Jr. Virtual Breakfast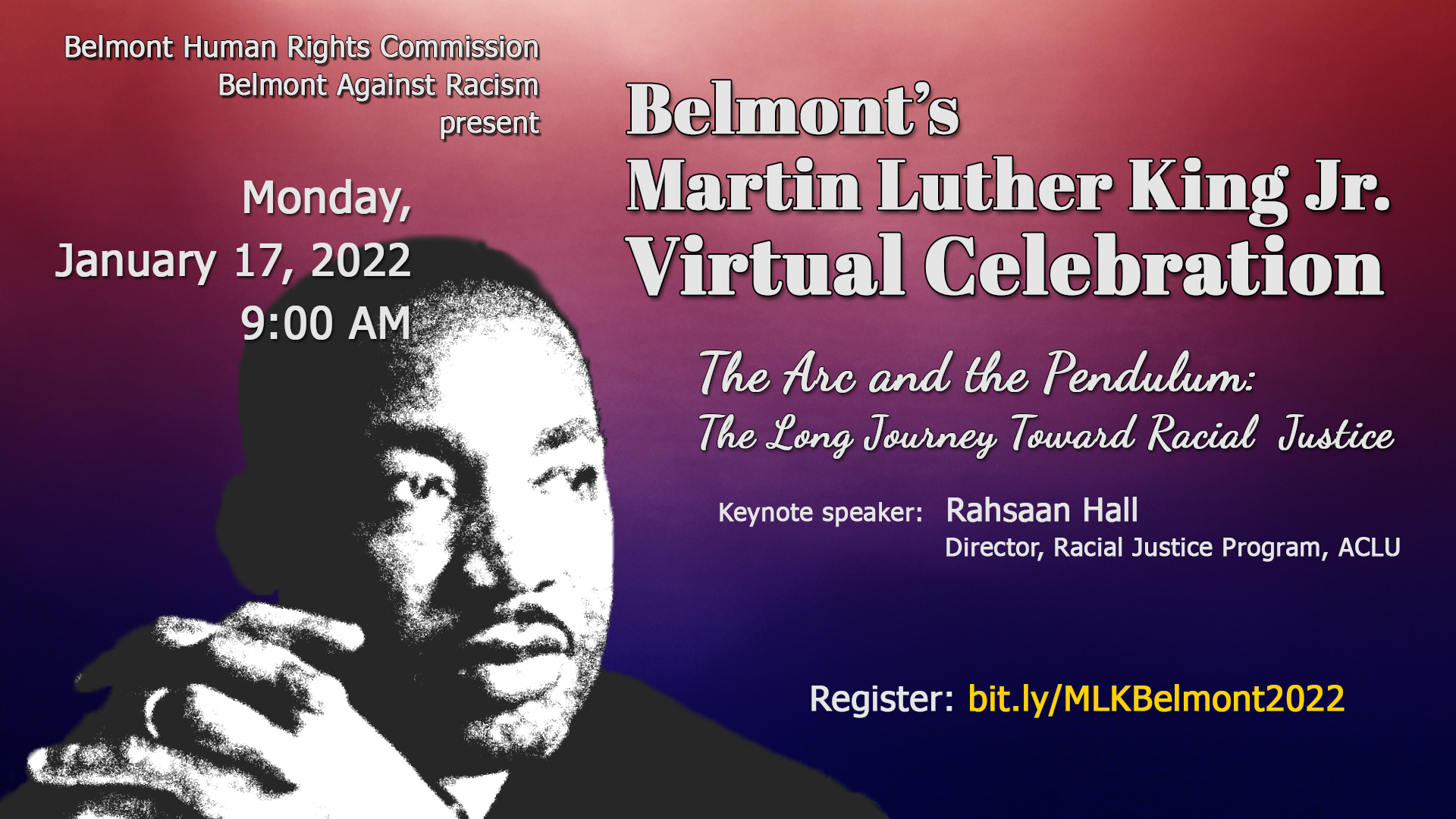 Belmont's Annual Dr. Martin Luther King, Jr. Community Breakfast, historically intended to bring the Belmont and Boston communities together in a program of unity around Dr. King's legacy, will once again take place via Zoom on Monday, January 17, 2022 at 9 am.
This year's keynote speaker will be Rahsaan Hall, Director of the Racial Justice Program at American Civil Liberties Union (ACLU) of Massachusetts. In this role, Rahsaan helps develop the organization's integrated advocacy approach to addressing issues of racial justice.
Through legislative advocacy, litigation and community engagement, the program works on issues that impact communities of color and historically disenfranchised communities. Rahsaan also manages the ACLU's What a Difference a DA makes to educate residents about the power and influence of district attorneys.
The Belmont Human Rights Commission, in conjunction with Belmont Against Racism and Belmont Media Center, is the lead sponsor and organizer. The Commission is dedicated to fighting discrimination in all forms; increasing awareness of issues regarding diversity and discrimination in our community; and responding to allegations of discrimination.
Advanced registration can be found at Eventbrite at: bit.ly/MLKBelmont2022
For more information about this event, please contact the Commission at belmont.hrc@gmail.com or call 617-993-2795
You can also watch the MLK Breakfast in Belmont on BMC Info-TV, Ch. 96 on Comcast or Ch. 30 or 2130 on Verizon.
Watch from anywhere at belmontmedia.org/infotv