Belmont Dramatic Club's 268th production returns to Town Hall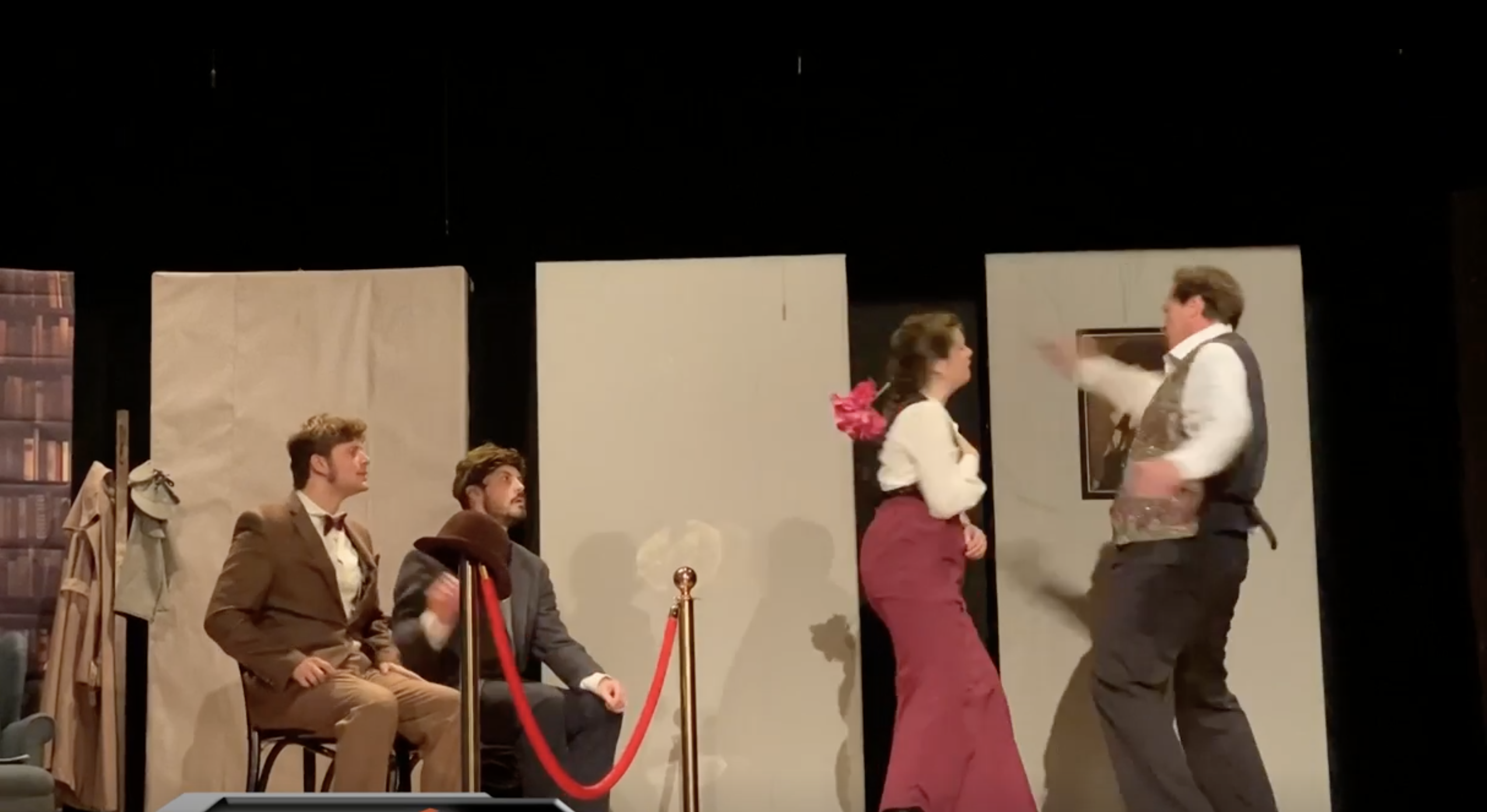 Wednesday, April 19, 2023 - 11:42am
Looking for a night out at the theater?
Tickets are on sale for Belmont Dramatic Club's spring production, "Baskerville: A Sherlock Holmes Mystery," featuring talented Belmont resident Curtis Eames playing 15 roles in this funny, creepy, entertaining murder mystery on stage at Town Hall Auditorium, April 22, 23, 29 and 30.
Here's a behind-the-scenes look.