Belmont Gun Buy Back Day is May 31st
Wednesday, April 30, 2014 - 12:43pm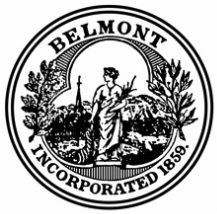 Saturday, May 31, 2014, 10:00 am - 3:00 pm.
No Questions Asked
The Belmont Gun Buyback event provides a safe, no questions asked, no ID required, way for Belmont residents to dispose of unwanted firearms (working or non-working) and ammunition.
Exchange unwanted firearms for grocery store gift cards. Belmont police officers, members of the Belmont Auxiliary Police Unit, and members of the Middlesex County Sheriff's Office will receive the firearms and ammunition. They will then document the firearm serial numbers and the firearms will be processed for destruction according to law.
Drop off location will be at the Belmont, MA DPW yard, C Street.
Gift cards to local supermarkets will be given in the following amounts:
 

BB or pellet guns & inoperable firearms: $25

 Revolvers/semi-automatics/shotguns/rifles: $50

 Assault weapons: $100
Guns turned in at the event must be unloaded with safety engaged and must be contained in a bag, box or case prior to transporting them for drop-off. 
Amnesty will be extend for gun law violations for Belmont residents traveling to the event location at the DPW yard, 37 C Street, on May 31, 2014 between 9:30 am and 3:00 pm.
BPD has set up the following  special phone line to receive questions and/or requests for assistance in safely transporting firearms to the event:
617-993-252

9
 
Sat, 05/31/2014 -

6:00am

to

11:00am