Belmont High School Hockey overpowers Chelmsford in the first round of the Division 1 State Tournament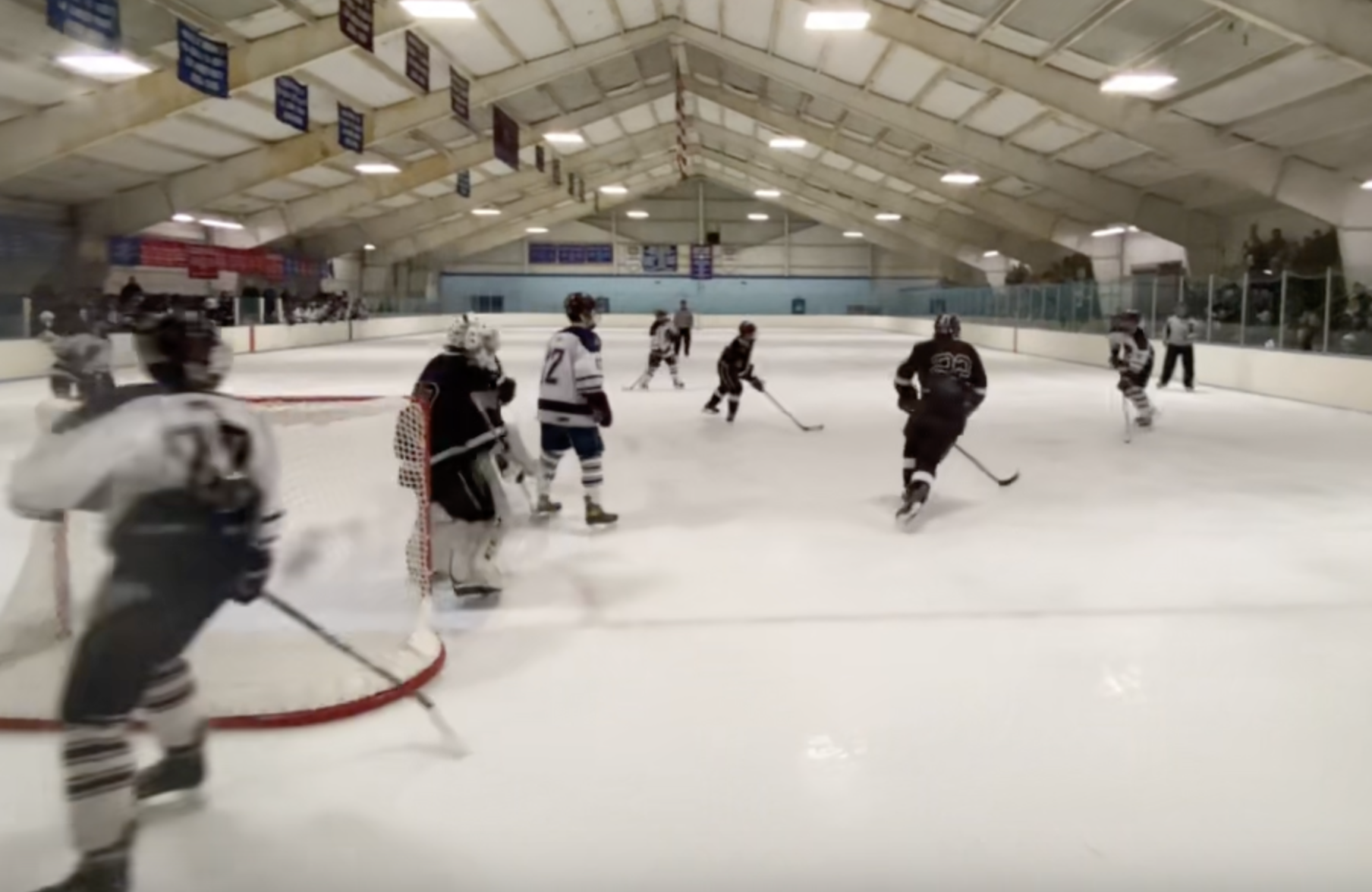 Friday, March 3, 2023 - 11:34am
Belmont Overpowers Chelmsford
by Dave Pomer
The Chelmsford Lions (11-7-3) came in ranked 23rd and knew it would be a tough battle against the higher ranked Marauders playing in Belmont. This was what is believed to be the final High School hockey game at Belmont's Skip Viglirolo rink and the Belmont team under Coach Tim Foley was determined not to disappoint the capacity crowd.  
Belmont was in the offensive zone right from the start of the game and was a handful for the whole first period for visiting Chelmsford. Belmont's first three lines pressured Chelmsford consistently for the first 15 minutes of the game and Belmont was able to start the scoring by the first line (Cam Fici, Shea Donahue, & Adam Bauer) netting a goal early on.  Chelmsford mustered a few opportunities in the first period but was outshot heavily by Belmont in the opening frame and had to be happy to escape with just a one goal deficit at the first intermission.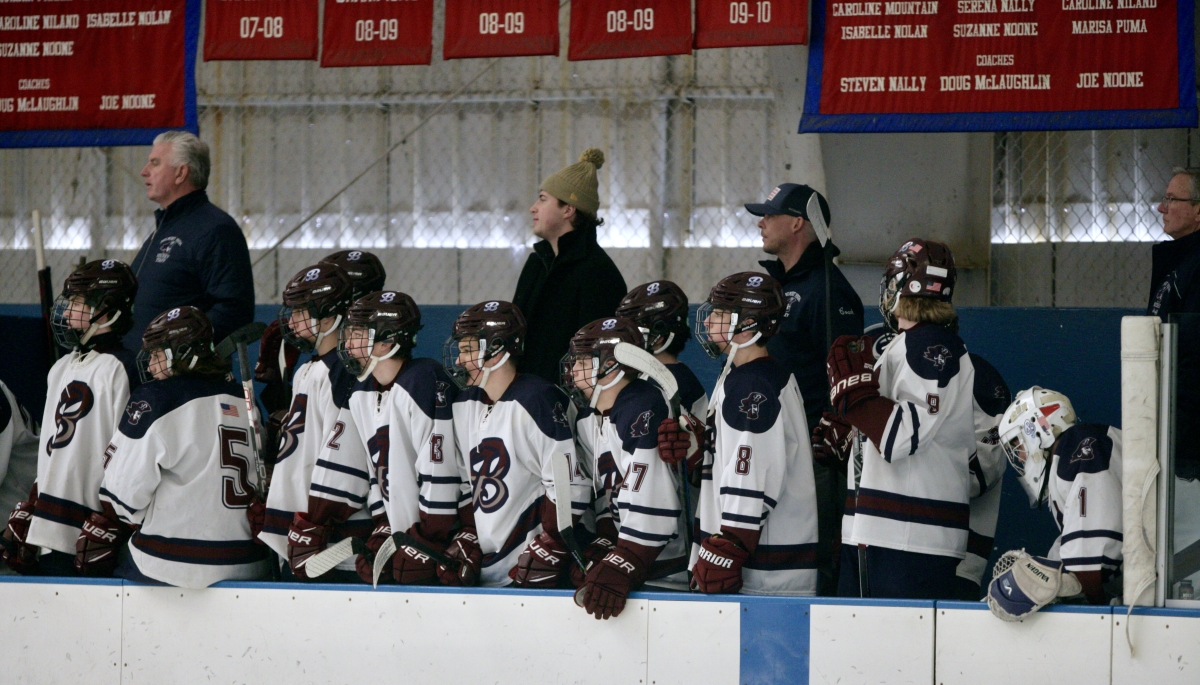 Peter Grace extended Belmont's lead midway through the second period with an impressive end-to-end rush through several Chelmsford forecheckers and rifling the puck top corner against Chelmsford's Sophomore goaltender Mark Bierwirth. Grace was a major factor on both ends of the ice, using his frame to keep Chelmsford's offensive chances to a minimum while also contributing to Belmont's offensive attack and scoring two (2) goals.
Belmont's second line of Ben Packard, Michael and Matthew Pomer kept pressuring the puck in the offensive zone to keep Chelmsford off balance while Belmont's third line of Sean Noone, Michael Mahoney, and Nolan Kelleher added great energy and speed into the mix and showed grit and physicality against Chelmsford's opposing players.
Peter Grace added to the lead with a goal midway through the third period and Cam Fici extended the lead further and put things out of reach for Chelmsford adding to his impressive season point tally and complete the scoring at 4-0.  Belmont's offense outshot Chelmsford 40-to-14; The defensive line of Peter Grace, Henry Melanson, Joe Gaziano, and Theo Martin kept things well managed in front of Senior goaltender Greg Federico as they thwarted all attempts by Chelmsford and kept them off the board.  Federico kept things comfortable for Belmont preserving a shutout and keeping Chelmsford from gaining any momentum all game long.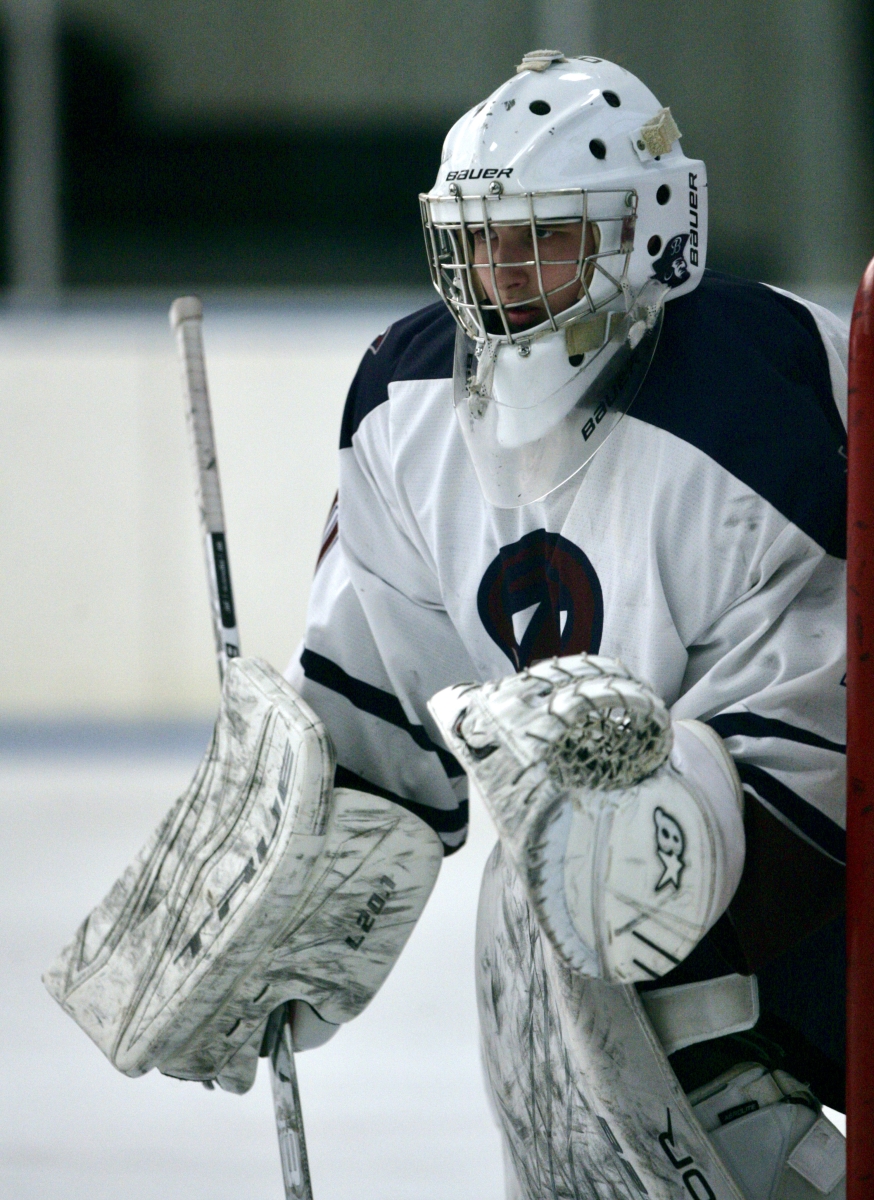 The energy and school spirit at the Belmont rink was terrific and everyone can only hope this won't be the last high school hockey game played in a Belmont rink.
The 10th ranked Marauders will now travel to face Xaverian High School on Sunday at noon at the Canton Ice House.  This will be a re-match of last years quarter-final game at which Xaverian came out on top ending Belmont's tournament run.  Belmont is hoping to turn the tables this time around in this battle against the 7th ranked Hawks.
David Pomer is the parent of two Belmont High School hockey players, Matthew, assistant captain and Michael, both juniors)