Belmont Police Log, Sept. 1-7: Car stuck in cement, Bicyclist struck by car door, 18-wheeler takes down wires, garden robbery and more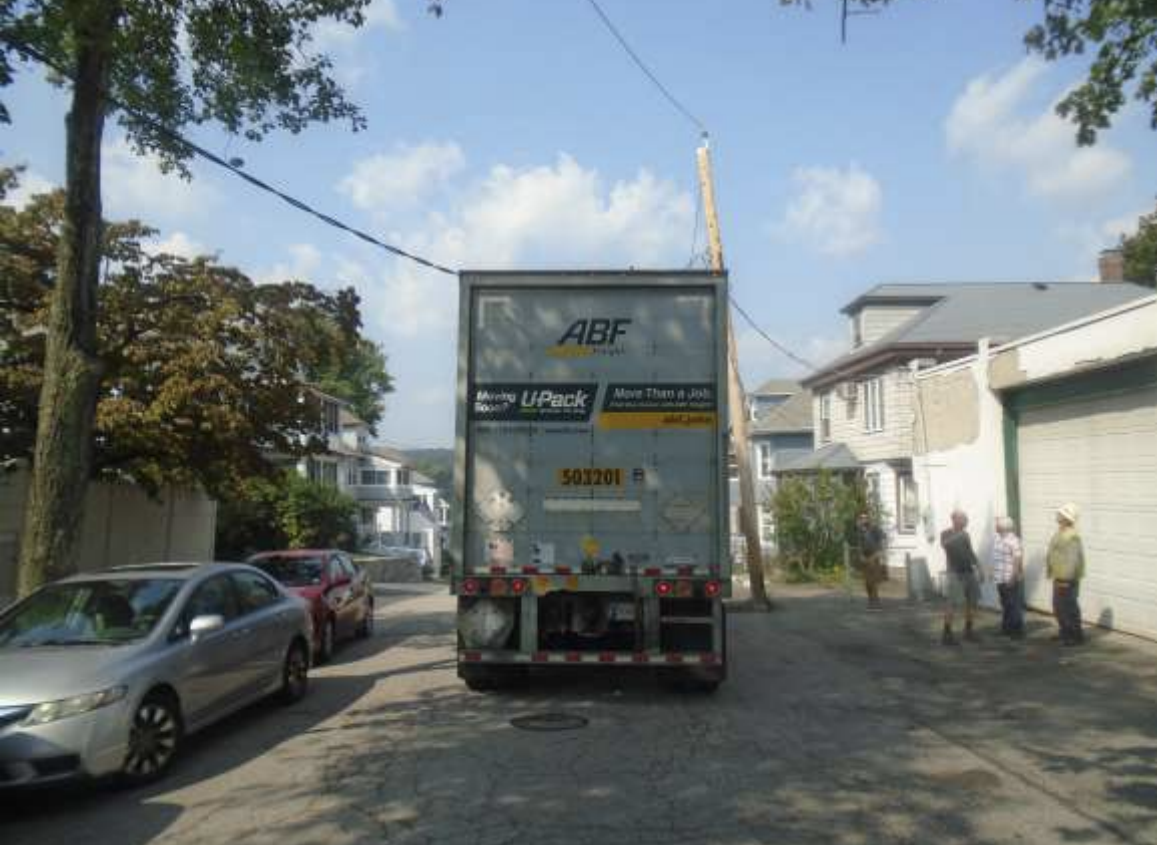 Friday, September 8, 2023 - 2:49pm
The following are excerpts from the Belmont Police log as made available by the Belmont Police Department. The log is public and available for review. All persons are presumed innocent until found guilty in a court of law. 
 
Friday, Sept. 1
10:36 a.m.: An Orchard Street resident reported vandalism. Last night at approximately 10:40 p.m., they left home for about 20 minutes and when they returned it appeared someone threw eggs on the front of the home.
11:09 a.m.: An Oakley Road resident reported fraud. On Aug. 29th, an account on Instagram, Nanniese1, asked him if he would like his profile picture drawn professionally and he said yes. The company sent him four checks totaling $2,800 which he deposited into his Apple pay account and then he sent it to three different phone numbers, 909-665-8790, 260-909-2103, and 661-375-6891. Earlier today, he realized the checks were fake and he was out $2,800. He was advised to call the bank and inform them of the fraud. He sent officers images of the fraudulent checks.
Sunday, Sept. 3
10:18 a.m.: Officers responded to a medical call at 182 Lexington St. A pedestrian tripped and fell over a raised sidewalk. The 85-year-old Watertown woman sustained injuries to her face and was transported to Mount Auburn Hospital. The sidewalk was raised approximately two inches from its contraction joint.
11:44 a.m.: A Waverley Street resident reported larceny. This morning at approximately 5 a.m., a woman stole vegetables and flowers from her yard. The theft is caught on her Ring camera. The video shows an elderly Asian female wearing a purple jacket, black pants holding a red bag. She was moving quickly to gather as many flowers and vegetables as she could and then she quickly left. The resident said this individual has appeared many times on her Ring camera walking by at around 5 a.m.
Monday, Sept. 4
9:54 p.m.: Officers responded to an alarm for the Belmont Middle and High School. When officers arrived, they heard voices and observed three to four males running out of the school towards the train tracks.  It appears they gained entry by climbing up scaffolding on the exterior of the building and up to the roof. The School Resource Officers identified the individuals who were high school students and will handle the situation. The construction company has been notified.
Tuesday, Sept. 5
3:55 p.m.: A Madison Street resident reported a stolen bicycle, a Specialized neon blue mountain bike, stolen from Pequossette park on Aug. 23rd. She left it on the bike rack and went to work. When she returned, it was gone.  The bike is valued at $1,700.
4:03 p.m.: Officers responded to a call about a vehicle stuck in new wet cement. It was a 2023 Subaru. It's right two wheels were off the road and stuck in the new wet cement by the curbing. The vehicle also pushed one new curb piece out of line. The driver said when she first pulled into park she didn't notice the new cement wasn't level with the road and there were no cones to block her from parking on the side of the road. A tow truck pulled her out of the cement. There was no damage to the vehicle.
5:28 p.m.: A "Keep Right" sign in the area of Royal Road and Clark Street, was knocked over. There did not appear to be damage to the sign.
7:51 p.m.: Collision in area of 240 Trapelo Road near Bartlett Avenue between a 2008 Honda operated by a Belmont woman and a 2003 Honda operated by a New Hampshire man. Both vehicles had major damage and were towed from the scene. The operator of the 2003 Honda was issued a citation for failure to yield.
Wednesday, Sept. 6
7:33 a.m.: A male bicyclist was struck by a 2019 Chevy car door on Oak Street. The person opening the car door did not see the bicyclist passing. The bicyclist refused medical attention.
Belmont Police are reminding residents to be mindful of students crossing and riding bicycles to school. When opening car doors near the bike lane, be sure to look to make sure a bicyclist isn't coming.
2:19 p.m.: Wires down in area of Belmont Street and Jeannette Avenue. Electrical wires were stuck to the top of an 18-wheel 2014 Mac truck operated by an Oxford man. Belmont Light also responded to assess the damage. A couple of houses on the street lost power. The operator of the truck said he was attempting to make a delivery to a residence onto Jeannette Avenue. As he turned onto the street, he felt the truck tugging the wires and immediately stopped. There was severe damage to one light pole and minor damage to three other light poles. There was minor damage to the roof and driver's side door of the parked 2018 Subaru due to the fallen wires.
Thursday, Sept. 7
1:09 p.m.: An employee of Belmont Country Club reported vandalism to property. On Sept. 6th at 8:02 p.m., he was informed there was an incident involving motor vehicles driving onto the course. An employee said as he was locking the doors to the building when he observed headlights on the course. He went to the area and found three motor vehicles parked on the course. Occupants were standing next to the parked vehicles on the fairway and taking photos of themselves with their cars. They pointed to the Belmont Springs building and said the man with the Chevy pick-up truck gave them permission. He said Belmont Springs was not affiliated with the club and escorted the three men off the property. The incident is still under investigation.
Between Sept. 1 and Sept. 7, Belmont Police responded to five mental health calls and six domestic calls, including one charge for domestic assault.