Belmont Police Log, Sept. 8-15: Contractor leaves without a trace after receiving payments totaling 200,000, bicyclist struck by car door on Goden Street, woman scammed out of $42,000 by man she met on dating site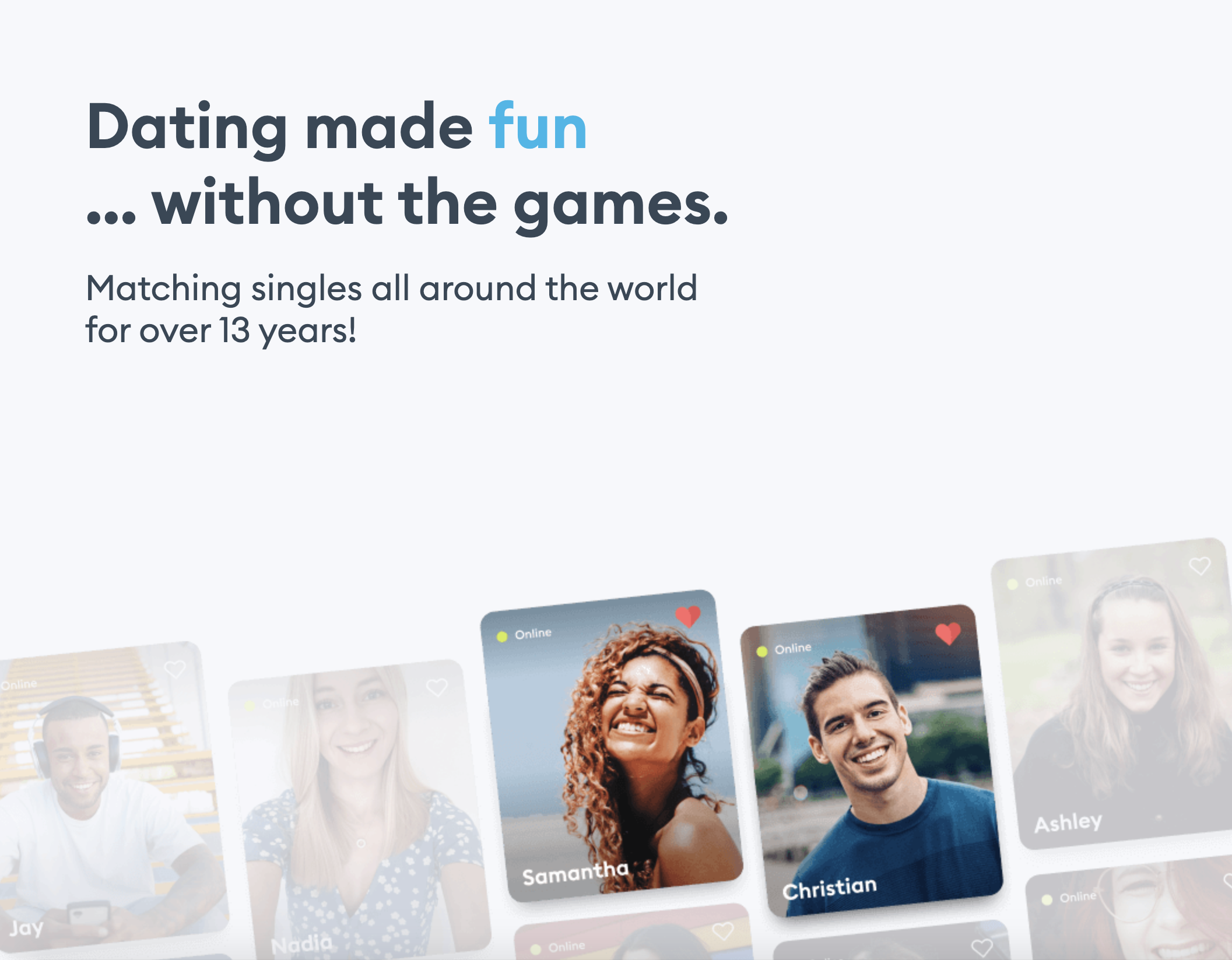 Friday, September 15, 2023 - 5:35pm
The following are excerpts from the Belmont Police log as made available by the Belmont Police Department. The log is public and available for review. All persons are presumed innocent until found guilty in a court of law. 
Friday, Sept. 8
10:31 a.m. Officers brought a criminal complaint against a Waltham man for shoplifting by asportation, third offense.
10:39 a.m.: A Colby Street resident reported an issue with a Quincy contractor, Hui Chen. On April 22nd, a contractor was hired to carry out extensive renovations to their property. Over the course of the project, they made several payments totaling approximately $200,000. However, the contractor disappeared without completing the rest of the work and all attempts to reach him have failed. They attempted to contact individuals who previously worked with him and tried to contact a former electrician and plumber. They were informed that they believe the contractor may have taken their funds and left the United States. Officers have made several attempts to reach the contractor with different numbers they had but the numbers were disconnected. They also contacted a lawyer who worked with the contractor and he said the contractor wasn't his client. They were advised to contact all the banks that were involved with the payments they made to inform them of the larceny.
12:42 p.m.: A collision in the area of Trapelo Road and Walnut Street between a 2014 Nissan operated by a Salem man and a 2019 Toyota operated by a Mattapan man. The operator of the Toyota was traveling on Trapelo Road when a vehicle came out of the intersection at Walnut Street. He tried to go around the vehicle and it crashed the rear of his vehicle. The operator of the Nissan was making a left turn onto Trapelo Road from Walnut Street. A vehicle tried to go around his vehicle while he was in the roadway when he was struck. The operator of the Nissan was issued a citation for failure to stop and the operator of the Toyota was issued a citation for marked lanes violation.
7:10 p.m.: A Herman Street resident reported damage to their property. The retaining wall along her driveway was damaged. She had headphones on so she did not hear anything. There was heavy damage with multiple stones and bricks knocked over. Officers could not find anything that caused the damage in the area.
Saturday, Sept. 9
7:26 p.m.: A Belmont resident reported harassing text messages. He has reported this in the past. He is having issues with a former employee who believes he is owed money. Today, he received a text threatening his family. In retaliation, his son sent a photo of a rifle-style pellet gun. This caused the employee to call the police to investigate the legitimacy of the gun. The family was able to prove to the officers it was just a pellet gun. They also showed the officers the threatening texts they received from the employee.
Monday, Sept. 11
10:14 a.m.: A Common Street resident reported fraud. He had approximately $150,000 stolen from his Vanguard Retirement Fund account. Between Aug. 28th and Sept. 1st, he received a letter from Vanguard stating there were changes made to his account. The letter was dated Aug. 21st. He called Vanguard and learned his entire account was withdrawn and changes were made to his account, including his mailing address, phone number, email address, banking accounts, and account security questions. He informed Vanguard he did not make those changes and filed a fraud report. He created a new account on Sept. 8th. Vanguard said all the stolen funds would be deposited into his new account in approximately seven days.  He was advised to continue to monitor all his financial accounts and report any other transactions he believes to be fraudulent.
1:10 p.m.: Several out of town residents reported receiving a scam call from someone claiming to be a Belmont Police officer. The first person said they received a call they did not answer, but the individual left a voice mail identifying himself as Officer Kevin Shea and said there was an urgent legal document she needed to take care of. The phone number on the caller ID was 617-484-1212. The call back number was 617-681-9635. She didn't want to provide any further information. She didn't believe the 1212 number would get her to a police department. Officers received three more phone calls from individuals stating they received a call from the Belmont Police Department with a caller ID of 617-484-1212. One of the individuals said her message was that she missed a court appearance and needed to appear as a witness. The other individual said she had legal documents that required immediate attention. She received two more calls she did not answer. One was from 617-484-1212, the other was 617-681-9635. Another person said they received a voice mail about legal documents that require immediate attention.
2:22 p.m.: A Statler Road resident said his uncle who lives on Coolidge Road was a victim of a scam. A man named, Paul Williams, did chimney work at his home. They agreed upon a price of $6,000 for the initial work. He is unsure if any work was done of the chimney. Paul Williams asked his uncle for an additional $6,000 cash to complete the work to the chimney. He said he did not want him doing any more work at the home.
3:48 p.m.: Pinney Designs on Common Street reported  a new employee received an email from someone posing as her. The email was asking the employee to confirm her phone number which she did. Shortly after supplying her cell phone number, she was receiving numerous text messages asking her to purchase gift cards for co-workers. Some time between 12 and 3 p.m., her employee purchased two Ebay gift cards valued at $200 each from Star Market. She supplied the numbers on the back of the cards and sent them to the unknown individual. The employee then realized it was a scam. She has notified her bank of what occurred.
Tuesday, Sept. 12
4:31 p.m.: A Belmont resident reported fraud. Her mother began speaking with a man named Peter Gray on an online dating service called, Zoosk.com. She and her husband were unaware her mother was talking to this man. They regularly spoke during the month of June. In July, he told her mother he was traveling to South Africa for business. Once he arrived, he began asking her mother for money saying the Port Authority was holding his materials he needed to complete his project for work and he needed the money for port fees. On July 6th, she withdrew $8,845 to send to him. She withdrew $5,165 on July 12th and also sent it to him. On Sept. 1st, she withdrew $13,200 and sent it to him. On Sept. 7th, another $13,000 was withdrawn and sent. She also withdrew another $2,000 and sent it to him. She opened an account at TD Bank to wire Peter the money throughout this timeframe. The total amount sent was approximately $42,205. Her mother's bank and investment companies noticed the unusual, large withdrawals and made her aware of the transactions. They convinced her mother it was fraud and informed her his account was flagged by Zoosk.com. As of now, his account is banned from the online dating service. His mother said she spoke Peter last night and he was crying and in fear of going to jail. This morning, he asked her to wire another $10,000. She did not send it. Peter claimed to live in Pawtucket, Rhode Island.
Belmont Police said to beware of people you meet online who are scammers and ask you to send them money. It is very common and many victims are too embarrassed to report it.
6:37 p.m. A Belmont 12-year-old and his father reported an accident that occurred earlier in the day. He was riding his bicycle at 7:25 a.m. when he struck a vehicle door. He was riding Northbound on Goden Street towards Concord Avenue. He was on the right side of the road when a vehicle pulled over to the side opened its rear passenger door. He attempted to stop and did not have enough time to react. His tires skidded, he struck the door and fell off his bike. He was helped up by two high school boys. He told them he was ok and they walked toward the high school. The car drove away. He was unable to get the license place. There was also a young female in the car who walked toward the school. His shoulder was sore and he got a minor cut on his leg. He was advised to keep an eye out for the vehicle and get the plate number so the Belmont Police could contact the vehicle owner.
7:38 p.m.: A Waltham man reported damage to his motor vehicle. He was on Marsh Street heading Westbound at the four-way intersection at Winter Street. He took a left onto Winter Street. After that, an Amazon truck facing Eastbound on Marsh Street took a left heading Southbound on Winter Street. The Amazon driver yelled at him to get out of his car and flipped him off. Then, he began throwing items at him, scratching his vehicles rear bumper and driver's side. He did not know what was thrown at him or what the driver looked like. This went on for 10 minutes while in traffic on Winter Street. The Amazon driver eventually took a right onto Concord Avenue and drove away. The Waltham man was able to take a blurry picture of the license plate. He called Amazon about the issue. Officers spoke to Amazon on the phone and they refused to provide the driver's information. The officers filed an incident report with customer service and they said they would receive a call within 12 hours. The officer has not received a call back yet.
Wednesday, Sept. 13
4:58 p.m.: A Hill Road resident reported an accident involving a 2021 Toyota and a bicyclist. He was driving Southbound on Baker Street. He began to turn right onto Concord Avenue when a cyclist traveling the wrong way on Concord Avenue struck the right side of his vehicle. He exited the vehicle to see if the cyclist was ok. He asked to exchange information, but the cyclist refused and continued travelling down Concord Avenue. The cyclist was a male, approximately 18 years old. His car had scrapes and dents to the front.
6:22 p.m.: A Criminal complaint against a New Hampshire woman for larceny of a motor vehicle.
Thursday, Sept. 14
12:04 p.m.: A collision between a truck and a motorcycle at the intersection of Concord Avenue and Pleasant Street between a 2015 freight truck operated by a Everett man and a 2023 Kawasaki motorcycle operated by a Woburn man. The operator of the freight truck said he was stopped on Concord Avenue. He couldn't remember if he needed to go left or right onto Pleasant Street. He needed to back up to make the turn on Pleasant Street. He backed up and struck the motorcycle behind him. The motorcyclist said the freight truck abruptly stopped at the green light. The truck then began backing up toward him. He didn't have time to back up the motorcycle so he just jumped off. There was moderate damage to the motorcycle. There was no visible damage to the truck.  The motorcycle was towed from the scene. There were no injuries.
2:35 p.m.: A collision in the area of 153 Belmont St. between a 2015 Subaru operated by a Belmont man and a skateboarder, a Somerville man. Watertown Police and Fire also responded. The skateboarder appeared to suffer an injury to his back. He was placed into an ambulance and transported immediately. The operator of the Subaru said he was turning right into the Magnolia Wine shop. As he turned, the skateboarder came out of nowhere and struck the side of his vehicle, causing him to go over the hood of his car and land on the pavement. He immediately exited the vehicle to tend to the skateboarder. A Watertown sargent got the contact information of a witness. Belmont officers spoke to a witness who said she was travelling near the skateboarder. He was travelling at a high rate of speed, weaving in and out of the bike lane and travel lane. As they approached the wine store, the Subaru slowed down and didn't see the skateboarder as it turned. There was moderate damage to the Subaru.
Friday, Sept. 15
9:32 a.m.: A Palfrey Road resident reported a dog bite. When officers arrive, the owner of the dog and victim were both on the scene. Belmont Fire also responded. The man who was bitten was a Shea Road resident said he was walking Westbound on Trapelo Road. As he was crossing paths with a dog and its owner, the dog jumped up and bit his right leg. The owner of the dog, a Palfrey Road resident, said it is an eight-year-old cockapoo with no history of aggression. The Shea Road resident was transported to Mount Auburn Hospital by Belmont Fire and Rescue.
Between Sept. 8th to Sept. 15th, Belmont Police responded to eight mental health calls and two domestic calls.