Belmont Police warn residents about unregistered solicitors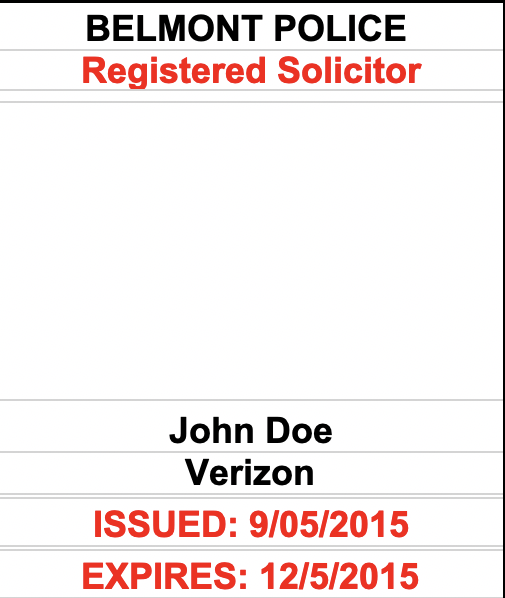 Friday, April 28, 2023 - 4:56pm
Belmont Police Lt. Kristin Daley wants to remind residents "tis the season" for people going door to door to solicit sales. However, all solictiros much have a license from the Belmont Police which they get when they register as solicitors.
When a solicitor registers, they receive a lanyard that says, "Belmont Police," and has the name of their business and their photo on it. This is a lanyard issued by the Belmont Police that solicitors should wear.
If you want to make sure a solicitor is registered, call the Belmont Police at 617-993-2501
If a solicitor is not registered, they may not be an honest person.