Boys Basketball Marauders vs Watertown OnDemand!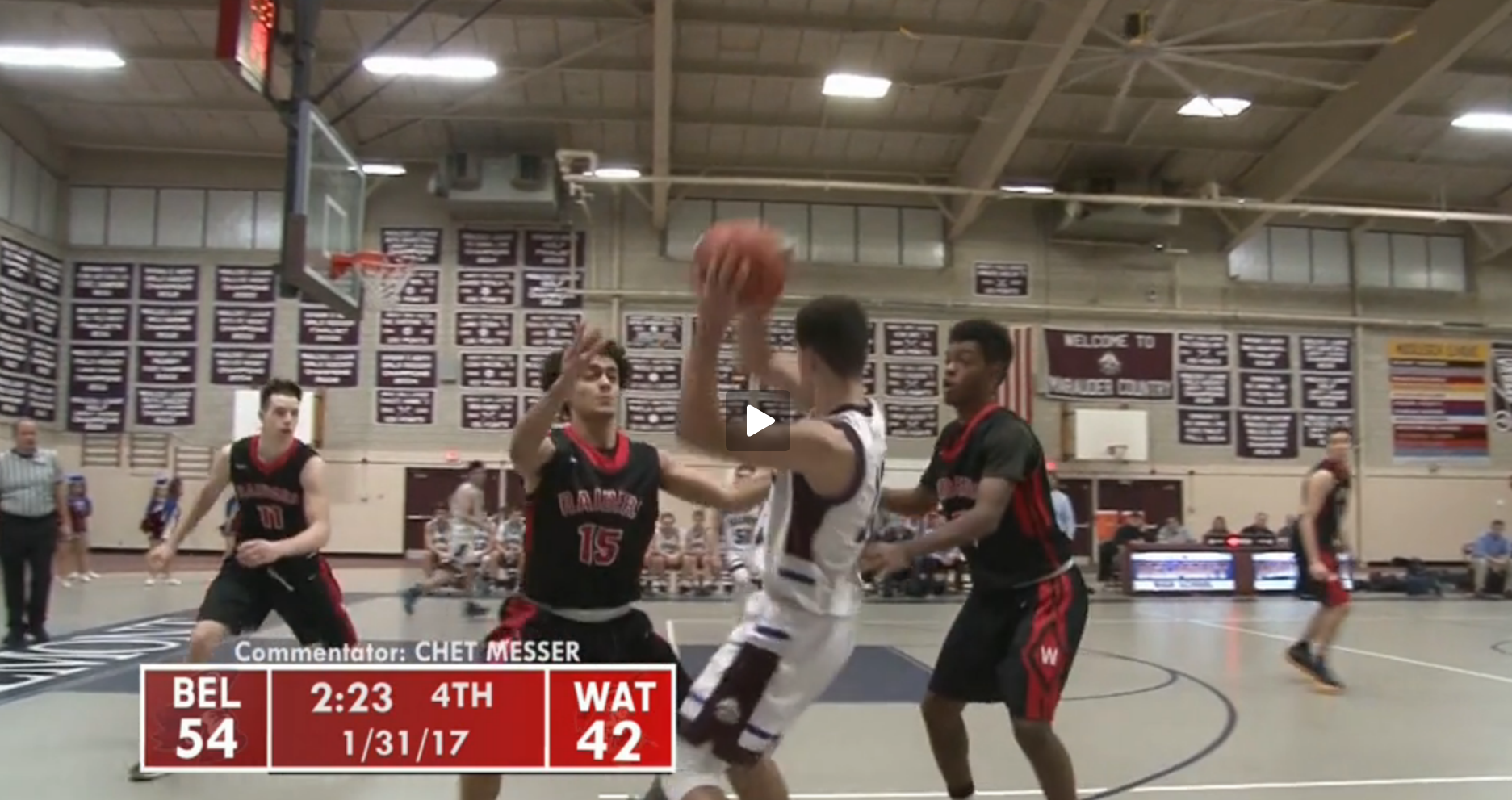 Friday, February 3, 2017 - 12:00am
The Belmont Marauders vs Watertown Raiders was a showdown between athletes and fans alike. An extra police presence was in place at the Wenner Field House in case this raucous rivalry got out of hand. It was a great game nonetheless, the hot-streaking Marauders (won 7 out of last 9 games, 11-4 overall) taking on the 9-1 Raiders with its signature pressing defense and talented outside shooting. Watch this thrilling game that includes the BHS Cheerleaders performing their acrobatic routines at halftime, see it HERE. Commentated by long-time Belmont basketball fan Chet Messer.