Chenery Art in the Gallery@BMC
Wednesday, March 6, 2013 - 12:43pm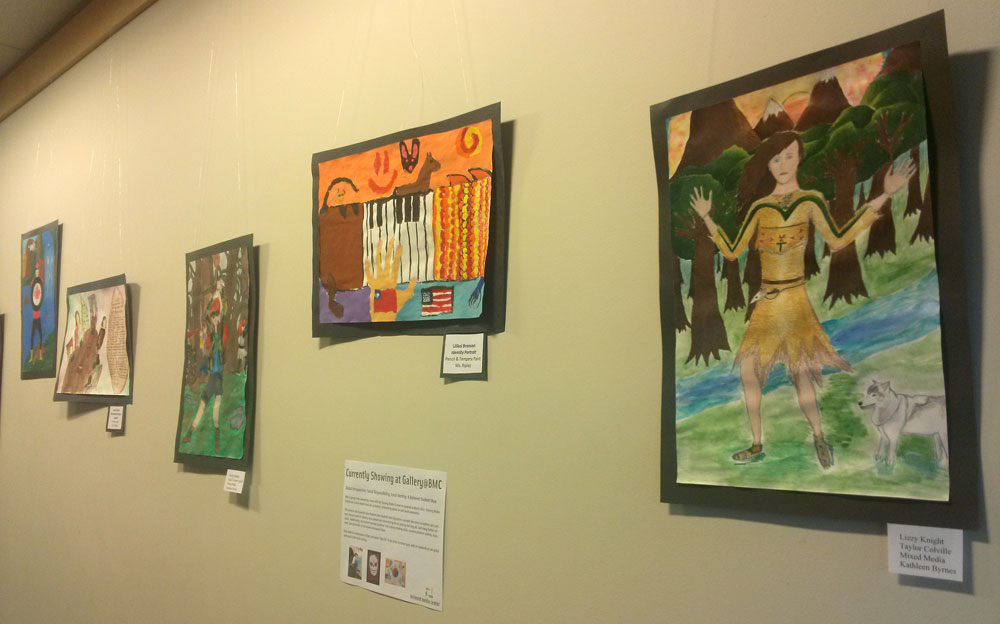 I'm so excited to tell you about the show here in the Gallery@BMC for the month of March.  As per the suggestion of Jeff to do a student art show here, we coordinated with the art instructors at Chenery Middle School to bring in selected works for a show. 
We met with Katherine Kelley at the end of last year and settled on March as a good time. Now we have all sorts of diverse works gracing our walls.  Just from my desk I can see superheroes, paintings about heritage and much more. 
The two student teachers, Katie and Brenna, who installed the show last week also brought along paper sculptures of people and clay figurines.  I think hands down, my favorite works are these collaborative clay sandwiches, which Ms. Kelley told me her classes assembled over the course of this year.  These pieces are so fun and the amount of detail that the student put into each part is impressive. 
There will be a reception for the show this coming Monday, March 11 from 6:30-8pm. 
Please come and show your support for the students!