A Petition for Electronic Program Listings for BMC
Thursday, February 14, 2013 - 10:12am
Recently, a White House petition was started by several community access centers that we here at BMC are asking you to sign along with us.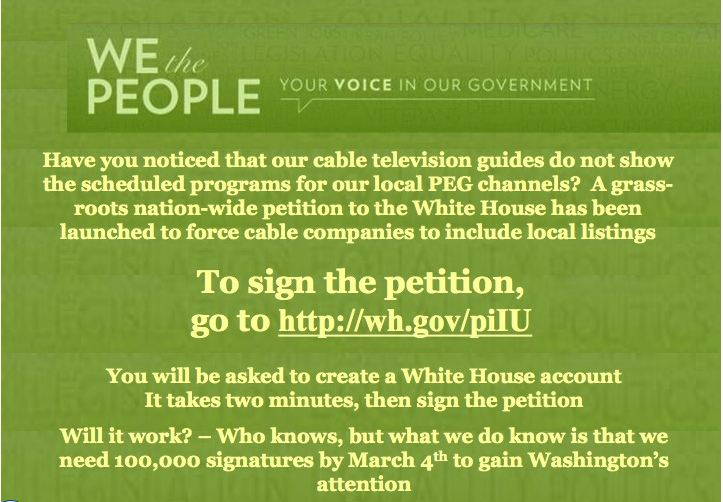 The petition is asking for a requirement be placed on the cable companies to provide their customers with TV program guide listing information for their local Public, Educational and Government access stations.
Requiring this of the companies would mean that you, as a BMC member, could simply check your listings in the electronic TV guide as you would any other channel.  You could easily find out when programs like the Board of Selectman meetings, School Committee meetings, music concerts, public access shows or BHS Sports are airing.
The petition needs 100,000 signatures by March 4 in order to gain the traction it needs.  Please take 5 minutes to contribute your voice to an important issue for Belmont Media Center and PEG stations everywhere.