Speak Out Belmont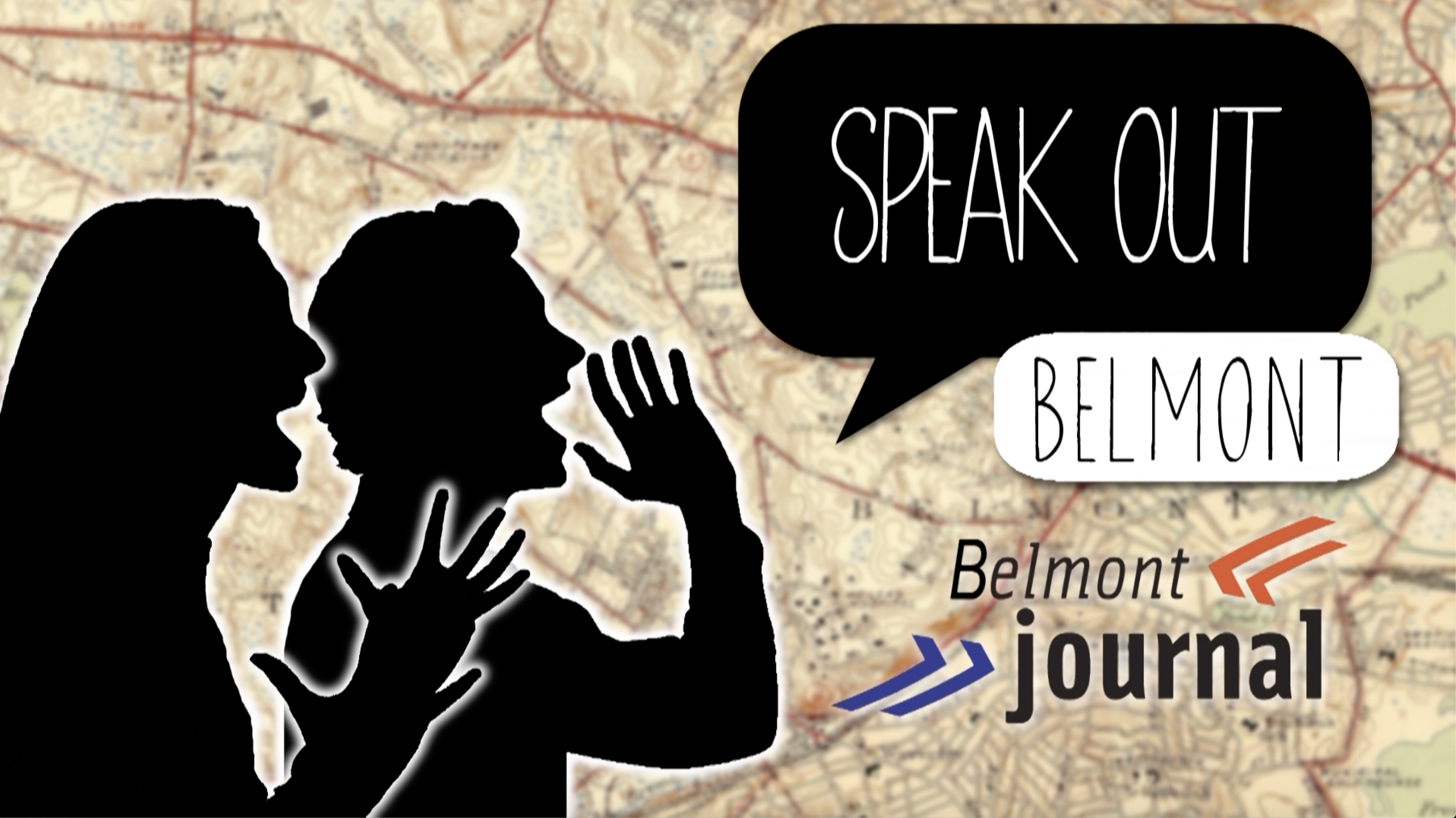 A central part of Belmont Media Center's mission is to provide an open & neutral political forum for free speech and community dialogue in order to educate and inform Belmont residents about developments and news, locally and beyond. The absence of an opinion & letters page in the local newspaper make this part of our mission more needed than before.
In advance of the November general election, BMC is offering "Speak Out Belmont" a video forum for residents to present their opinions and advocacy for candidates, issues, and topics.
Residents of Belmont may speak on camera for no more than 2 minutes on any topic of their choice.  BMC will not edit your segment, so prepare and rehearse your segment in advance.  BMC has a teleprompter, which accepts Word or Pages documents, if you have a script.
The deadline for "Speak Outs" related to the upcoming November election is October 14th. To reserve a time to record your "Speak Out Belmont" segment either by Zoom or in Studio A, please contact Joanna Tzouvelis, News Director at BMC: joanna@belmontmedia.org
All "Speak Out Belmont" segments for the general election will be aired up to November 7th and will be part of our Campaign Programming Block airing on Ch. 8 & 28, Video OnDemand and on Youtube.com/belmontmedia.
Following the election, Speak Out Belmont will continue to offer time slots for residents to speak out on any subject: from international developments to statewide topics to Belmont news.
In order to promote civil discourse and encourage respectful community dialogue, BMC asks residents to refrain from engaging in hate speech and ad hominem attacks on individuals.