Town Day 2023 Schedule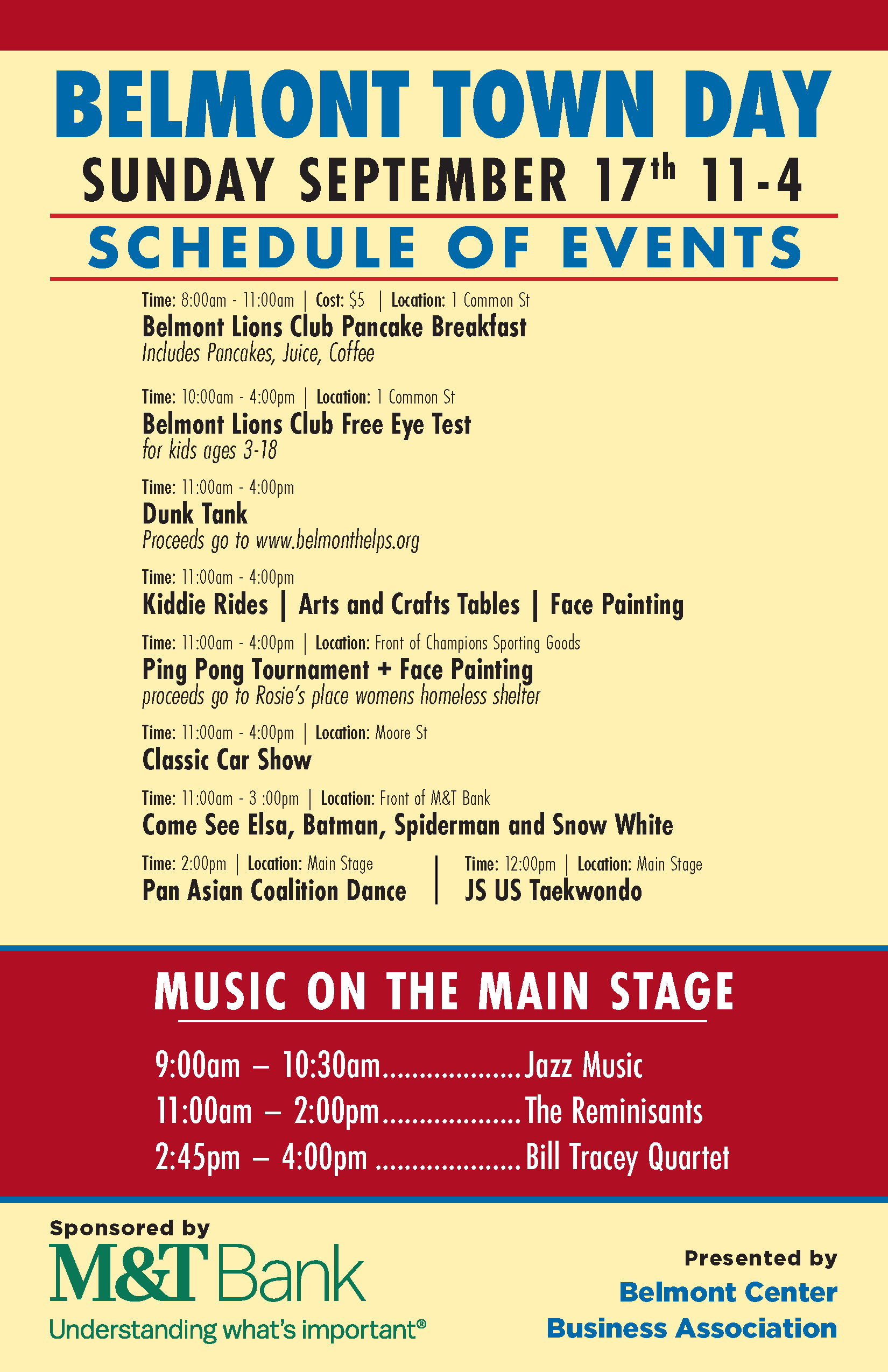 Wednesday, September 6, 2023 - 9:15pm
Hey folks!
The Belmont Lions Club is holding a Pancake Breakfast 8am - 11am, before Town Day kicks off.
The breakfast will be at the Lions Clubhouse at the Belmont Center Train Station on Concord Ave.
The Lions Club is also offering free eye tests for kids, age 3 -18 at the Clubhouse from 10am to 4pm.