Volunteers Needed at Porchfest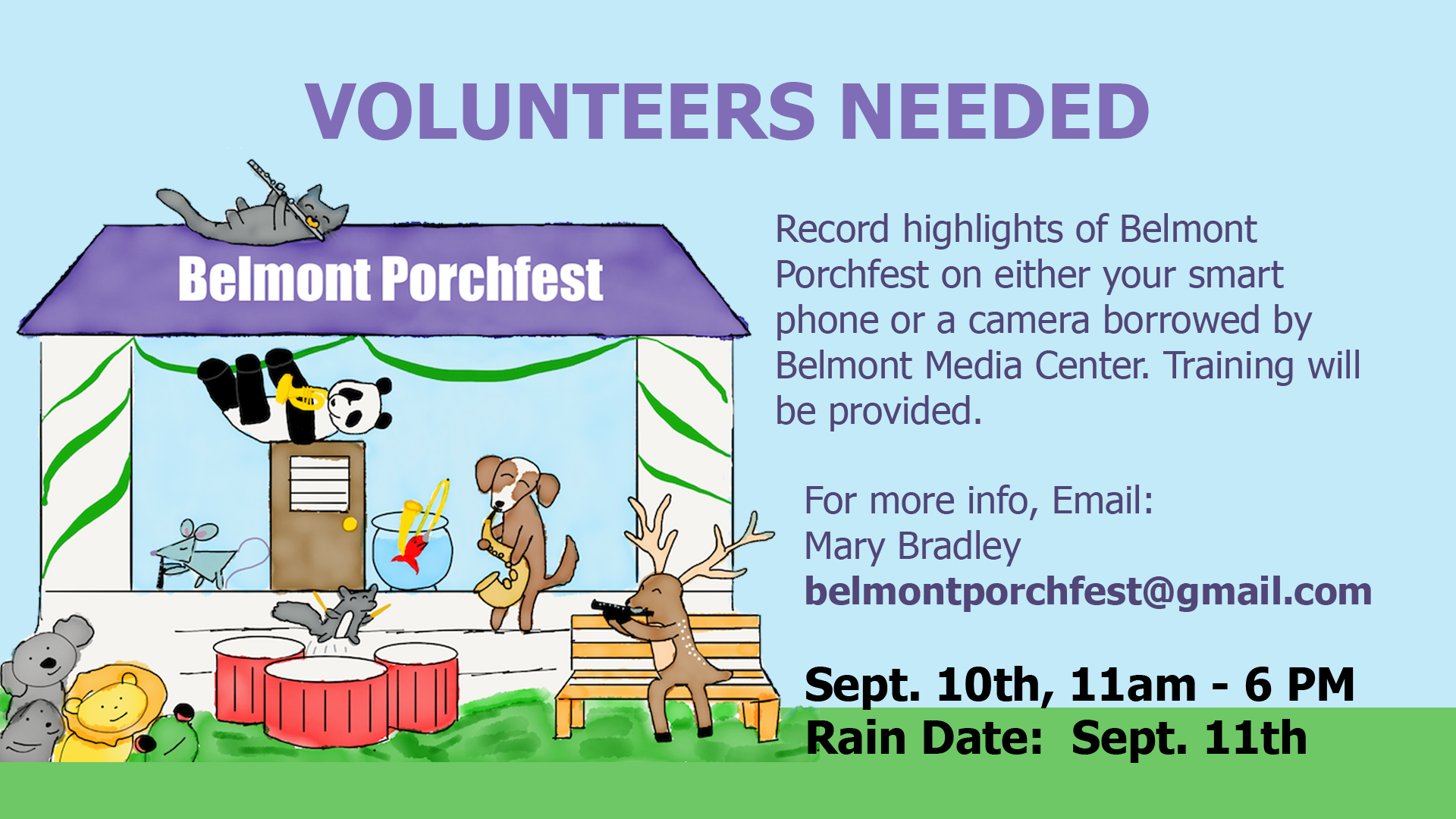 Thursday, September 1, 2022 - 5:25pm
Belmont Porchfest is looking for volunteers to help cover the event. Belmont Porchfest is a community event with a wide variety of musical performances taking place on the porches of people's homes all throughout Belmont.
Volunteer camera operators are needed to capture the performances, crowd shots of people engaged in the music, musicians setting up equipment..etc. You can gather interviews with attendees.
Volunteers may shoot the Porchfest using their own smart phone or devices, or they may check out a camera from Belmont Media Center. A staff member will provide equipment training before the event.
Students looking for community service hours may receive credit.
Porchfest will take place on Saturday, September 10th, 11:00 AM - 6:00 PM. Rain date is Sunday, September 11th.
To sign up, contact Mary Bradley at: belmontporchfest@gmail.com